wiki:mata-tumi-tomar-asi:mata-tumi-tomar-asi
Mata Tumi Tomar Asi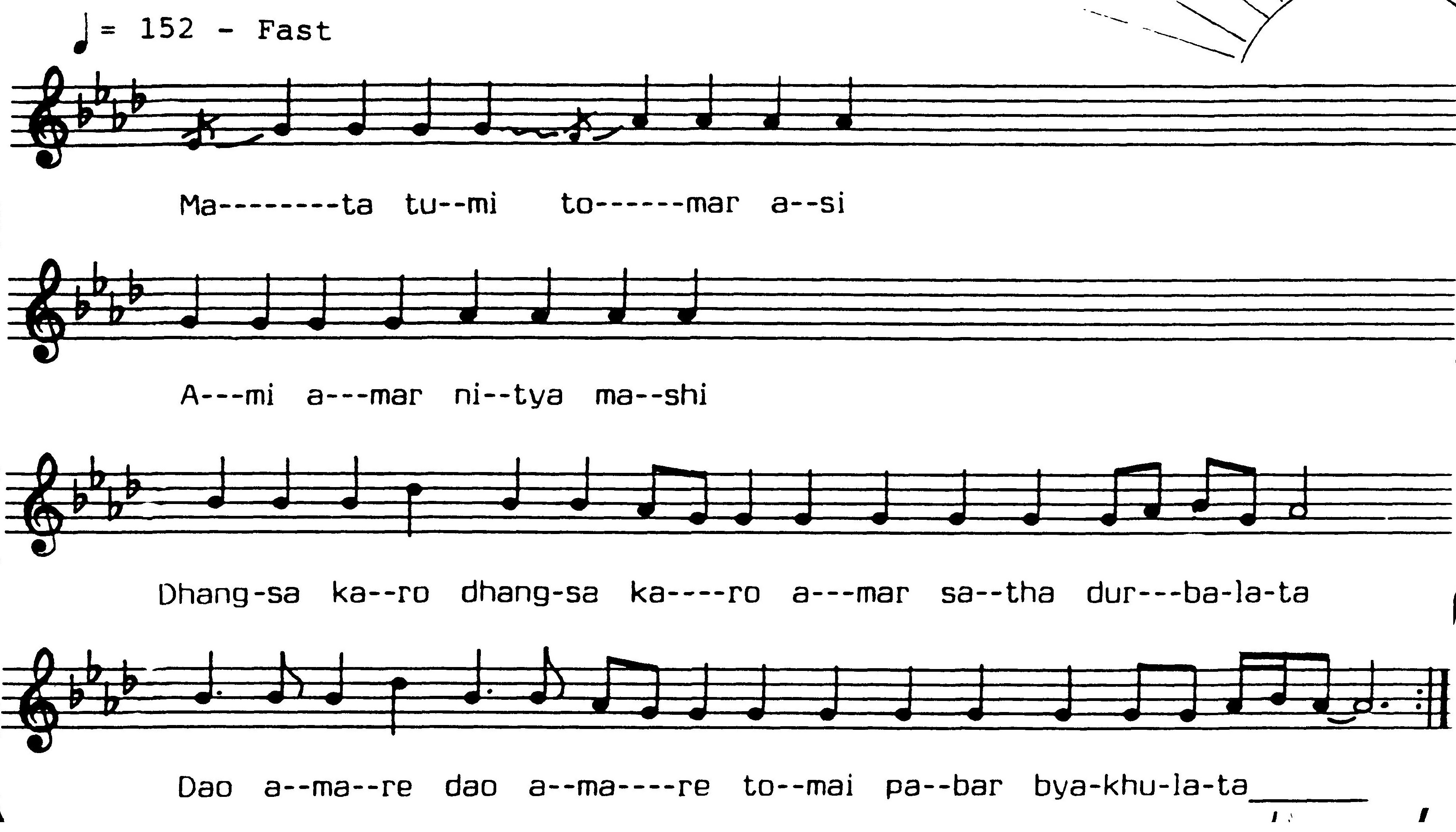 Lyrics:
Mata tumi tomar asi
Ami amar nitya mashi
Dhangsa karo dhangsa karo
Amar sathe durbalata
Dao amare dao amare
Tomai pabar byakulata
Translation:
Sri Chinmoy's Translation:
Mother, you are your sword
And I am my darkness.
Do destroy all my teeming weaknesses.
Do give me the intense eagerness
To receive you.
Song in:
wiki/mata-tumi-tomar-asi/mata-tumi-tomar-asi.txt · Last modified: 2023/10/16 09:39 by 127.0.0.1