wiki:supreme-guru-brahma-guru-vishnu:supreme-guru-brahma-guru-vishnu
Supreme.. Guru Brahma Guru Vishnu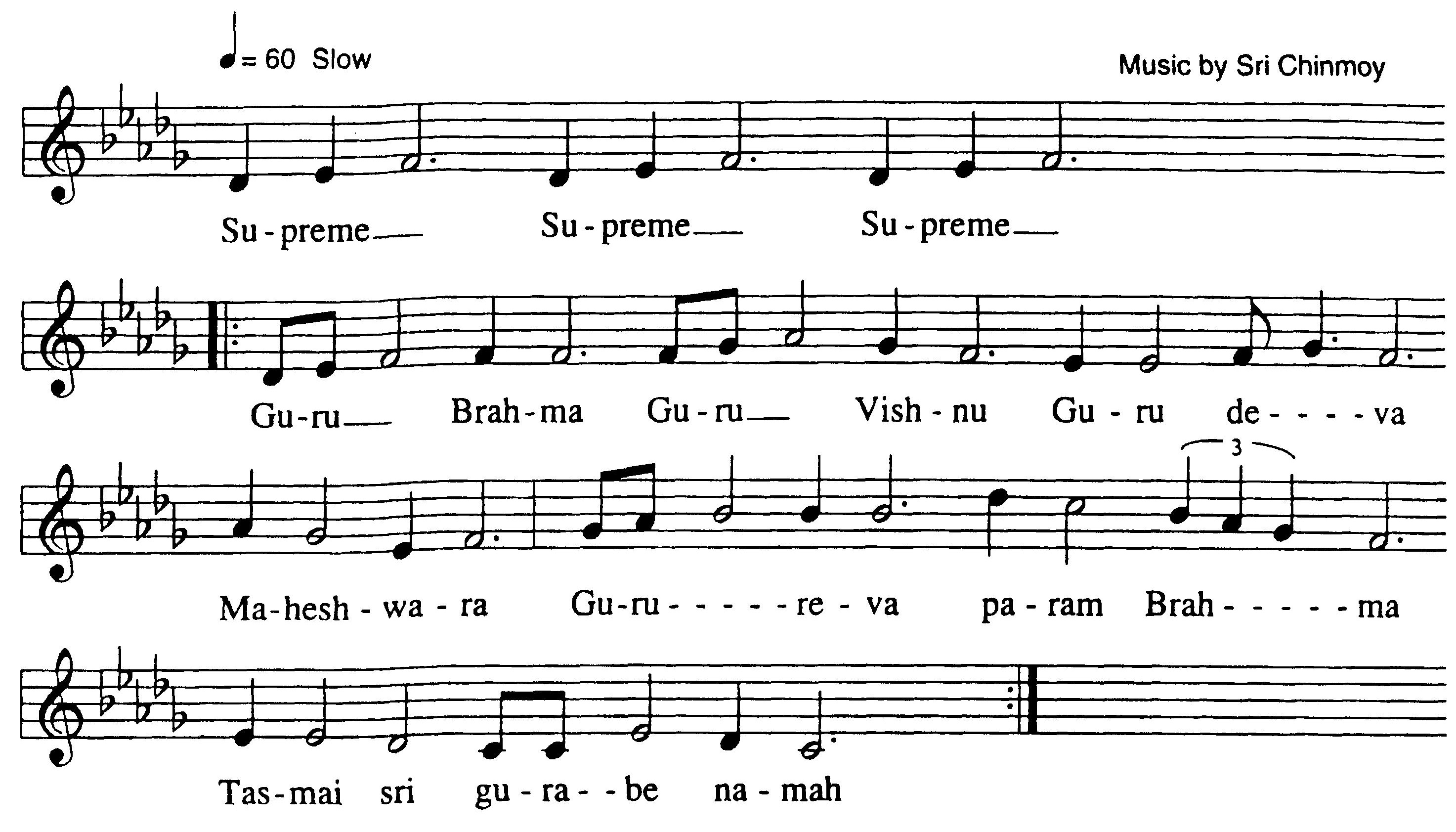 Sri Chinmoy performing:
Lyrics:
Supreme Supreme Supreme
Guru Brahma Guru Vishnu
Guru deva Maheshwara
Gurureva param Brahma
Tasmai sri gurabe namah
Translation:
Sri Chinmoy's Translation:
Guru is Brahma the Creator.
Guru is Vishnu the Preserver.
Guru is Shiva the Transformer.
Guru is verily the visible Supreme Being.
I bow to that Guru.
Song in:
wiki/supreme-guru-brahma-guru-vishnu/supreme-guru-brahma-guru-vishnu.txt · Last modified: 2023/09/23 09:39 by 127.0.0.1