wiki:shanta-saral-hate-pari:shanta-saral-hate-pari
Shanta Saral Hate Pari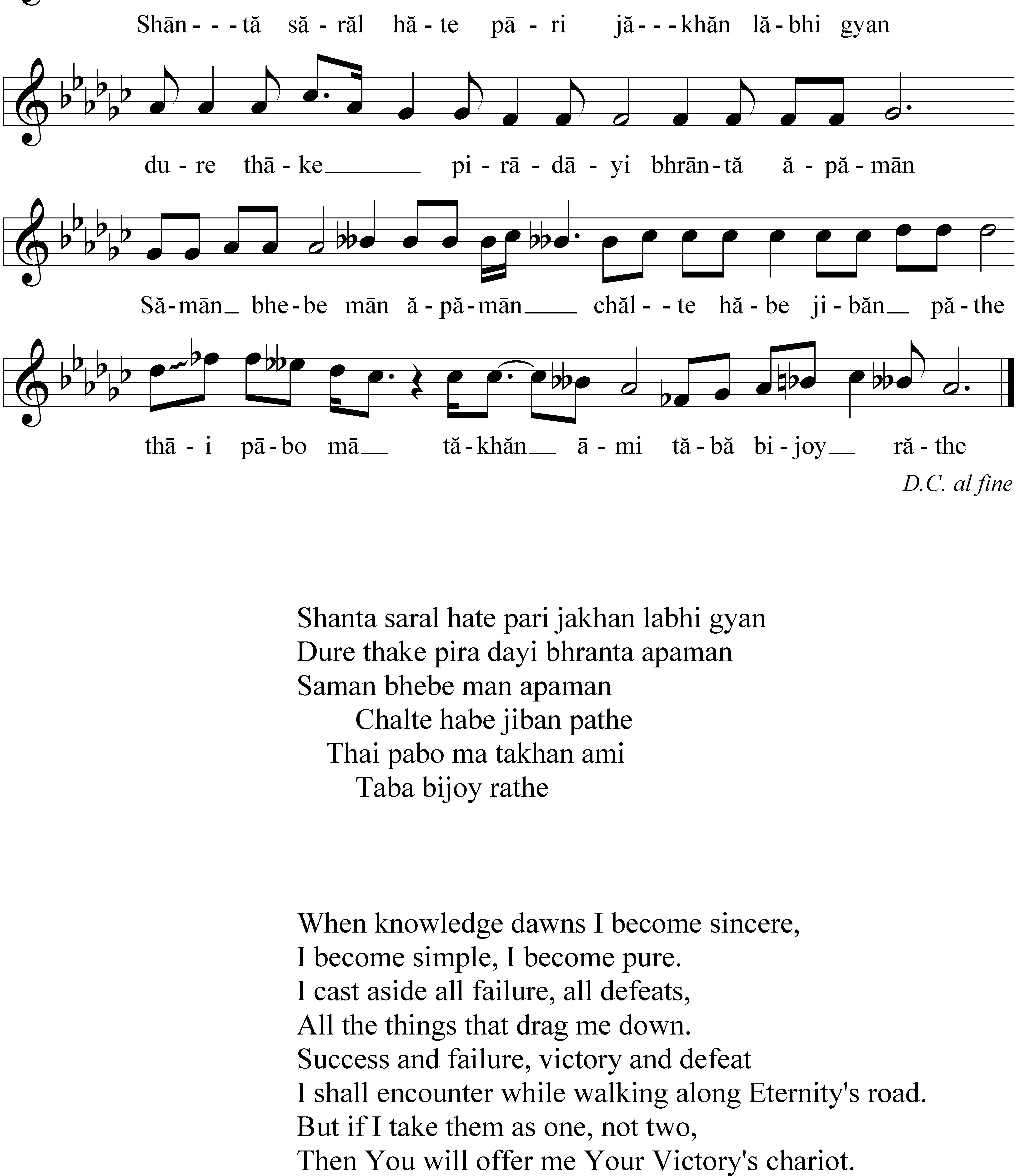 Composed on Nov. 22nd, 1975
Lyrics:
Shanta saral hate pari jakhan labhi gyan
Dure thake pira dayi bhranta apaman
Saman bhebe man apaman
    Chalte habe jiban pathe
Thai pabo ma takhan ami
     Taba bijoy rathe
Translation:
Sri Chinmoy's Translation:
When knowledge dawns, I become sincere,
I become simple, I become pure.
I cast aside all failure, all defeats,
All the things that drag me down.
Success and failure, victory and defeat
I shall encounter while walking along
Eternity's road.But if I take them as one, not two,
Then You will offer me Your
Victory's chariot.
Song in:
Found something wrong? Please tell us! Use the
issue report
form.
wiki/shanta-saral-hate-pari/shanta-saral-hate-pari.txt · Last modified: 2019/12/06 09:39 (external edit)