wiki:juga-juga-dhari-katobyetha-sahi:juga-juga-dhari-katobyetha-sahi
Juga Juga Dhari Katobyetha Sahi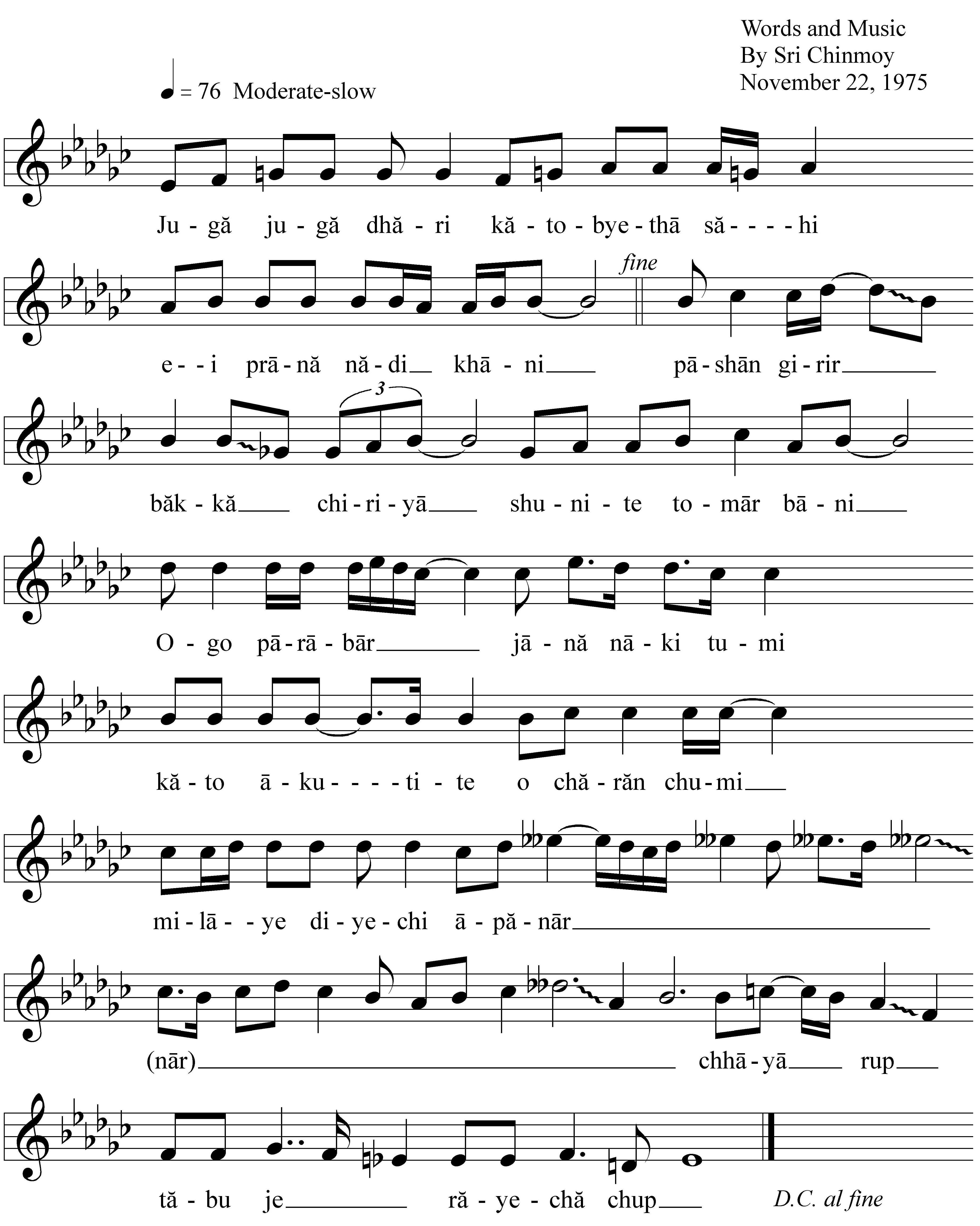 Composed on Nov. 22nd, 1975
Lyrics:
Juga juga dhari katobyetha sahi
        Ei prana nadi khani
Pashan girir bakka chiriya
        Shunite tomar bani
Ogo parabar jana naki tumi
        Kato akutite o charan chumi
Milaye diyechi apanar chhaya rup
        Tabu je rayecha chup
Translation:
Sri Chinmoy's Translation:
Through aeons this life-river has been
    Suffering excruciating pangs.
This life-river wants only to hear
    Your message, O Ocean.
Do You not see, do You not feel
How sincerely I treasure the aspiration
Only to touch Your Feet and march into You
And embrace all-fulfilling silence-life?
Song in:
Found something wrong? Please tell us! Use the
issue report
form.
wiki/juga-juga-dhari-katobyetha-sahi/juga-juga-dhari-katobyetha-sahi.txt · Last modified: 2019/12/07 17:58 (external edit)