wiki:he-brahmadesh:he-brahmadesh
He Brahmadesh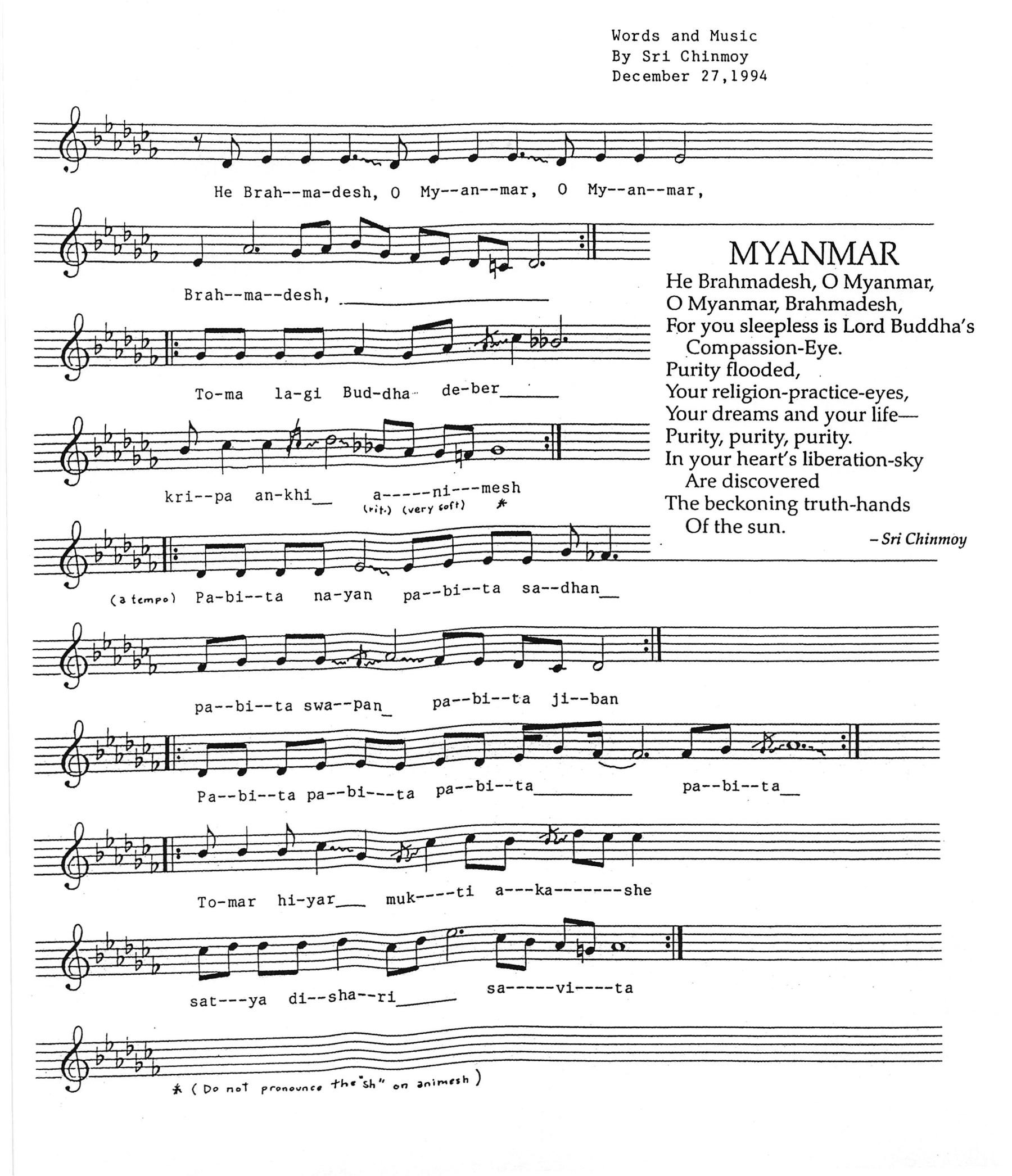 Composed on Dec. 27th, 1994
Lyrics:
He Brahmadesh he Brahmadesh he Brahmadesh Brahmadesh
Toma lagi Buddha deber kripa ki animesh
Pabita nayan pabita sadhan
Pabita swapan pabita jiban
Pabita pabita pabita pabita
Tomar hiyar mukti akashe satya dishari savita
Translation:
Sri Chinmoy's Translation:
O Myanmar, O Myanmar, O Myanmar, Myanmar!
For you, sleepless is Lord Buddha's Compassion-Eye.
O Myanmar, purity-flooded are your eyes,
Your spirituality-heart-cries
And your dream-life-blossoms.
From your heart's liberation-sky
The Sun of Truth Transcendental
Beckons the entire humanity.
Song in:
Found something wrong? Please tell us! Use the
issue report
form.
wiki/he-brahmadesh/he-brahmadesh.txt · Last modified: 2020/08/02 19:49 (external edit)