wiki:dao-dao-bale-bhikharir-beshe:dao-dao-bale-bhikharir-beshe
Dao Dao Bale Bhikharir Beshe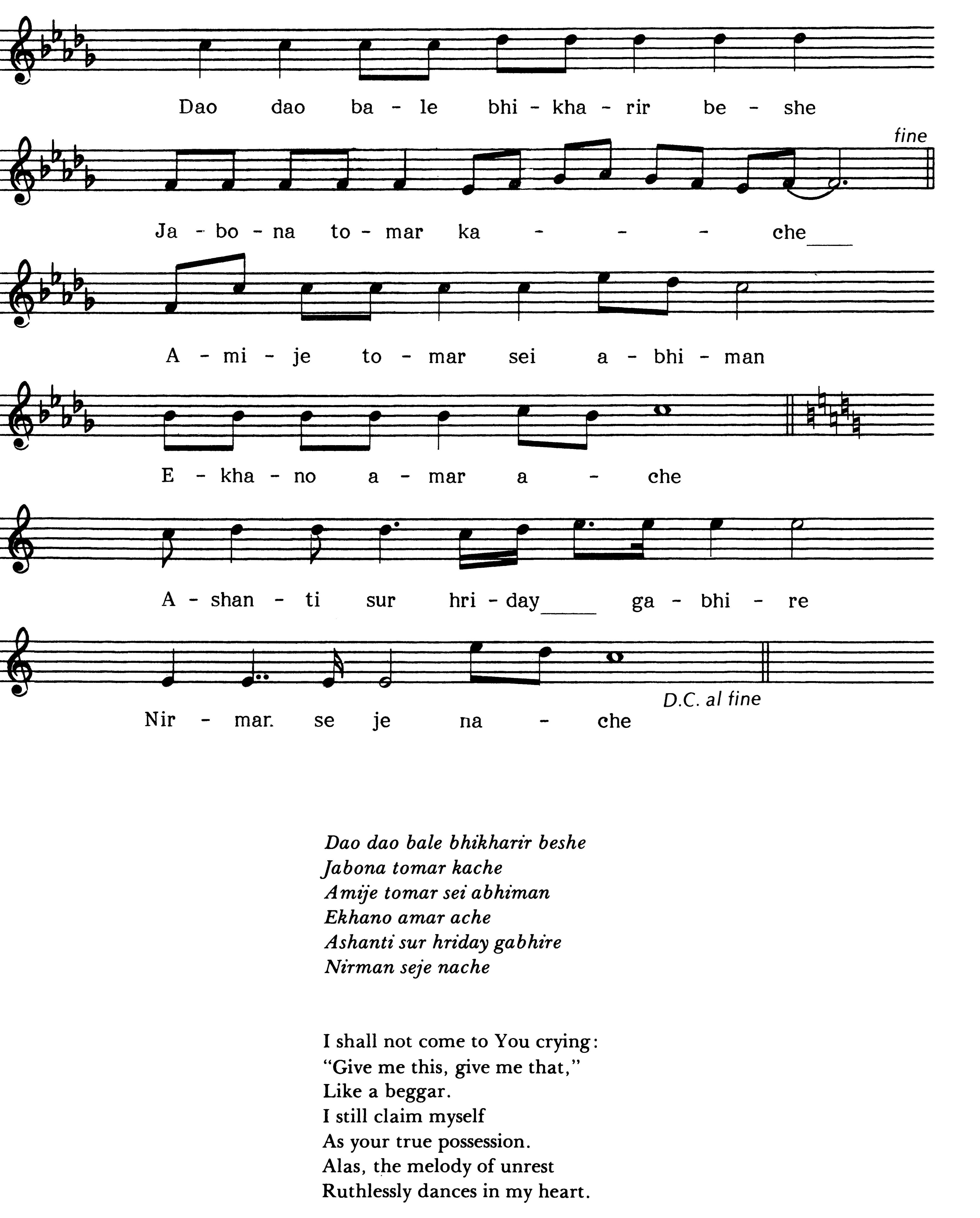 Composed on Apr. 27th, 1976
Lyrics:
Dao dao bale bhikharir beshe
Jabona tomar kache
Ami je tomar sei abhiman
Ekhano amar ache
Ashanti sur hriday gabhire
Nirman se je nache
Translation:
Sri Chinmoy's Translation:
I shall not come to You crying:
"Give me this, give me that,"Like a beggar.
I still claim myself
As your true possession.
Alas, the melody of unrest
Ruthlessly dances in my heart.
Song in:
Found something wrong? Please tell us! Use the
issue report
form.
wiki/dao-dao-bale-bhikharir-beshe/dao-dao-bale-bhikharir-beshe.txt · Last modified: 2019/12/12 09:39 (external edit)