wiki:phuler-matan-sabakar-man:phuler-matan-sabakar-man
Phuler Matan Sabakar Man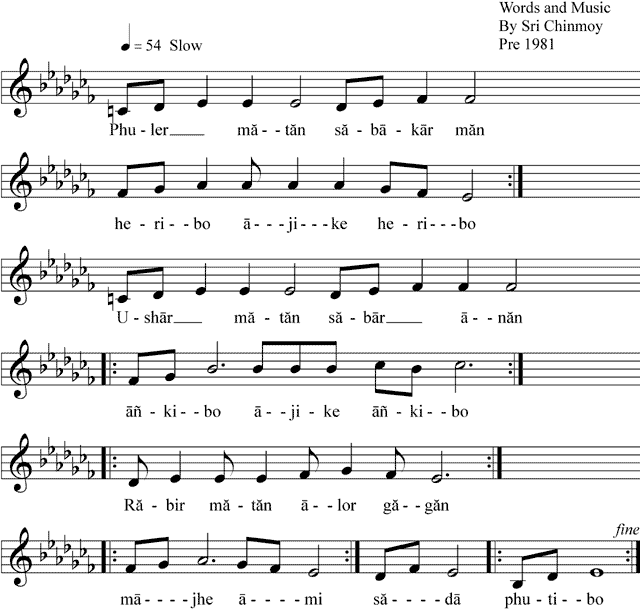 Lyrics:
Phuler matan sabakar man
Heribo ajike heribo
Ushar matan sabar anan
Ankibo ajike ankibo
Rabir matan alor gagan
Majhe ami sada phutibo
Translation:
Sri Chinmoy's Translation:
I shall look at everybody's mind
The way I look at flowers.
I shall paint everybody's face
The way I paint the dawn.
I shall always blossom
In the firmament of light
Like the sun.
Song in:
wiki/phuler-matan-sabakar-man/phuler-matan-sabakar-man.txt · Last modified: 2022/07/02 09:40 (external edit)