wiki:ore-mor-kheya-ore-mor-neye:ore-mor-kheya-ore-mor-neye
Ore Mor Kheya Ore Mor Neye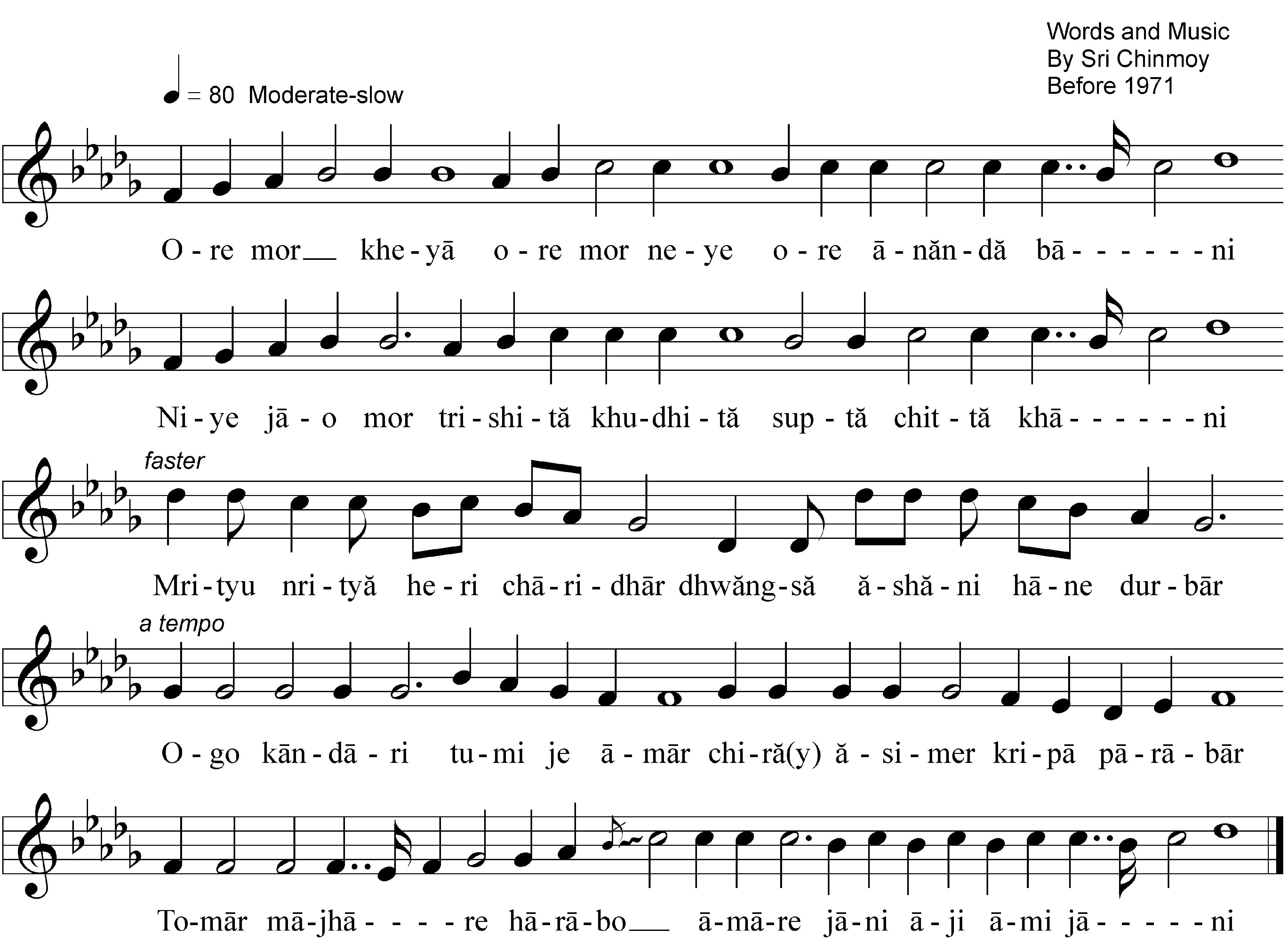 Lyrics:
Ore mor kheya ore mor neye
Ore ananda bani
Niye jao mor trishita khudhita
Supta chitta khani
Mrittyu nritya heri charidhar
Dhwangsa ashani hane durbar
Ogo kandari tumi je amar
Chira asimer kripa parabar
Tomar majhare harabo amare
Jani aji ami jani
Translation:
Sri Chinmoy's Translation:
O my Boat, O my Boatman,
O message of Transcendental Delight,
Carry me.
My heart is thirsty and hungry,
And it is fast asleep at the same time.
Carry my heart to the other shore.
The dance of death I see all around.
The thunder of destruction indomitable I hear.
O my Inner Pilot, You are mine.
You are the Ocean of Compassion infinite.
In You I lose myself,
My all in You I lose.
Song in:
wiki/ore-mor-kheya-ore-mor-neye/ore-mor-kheya-ore-mor-neye.txt · Last modified: 2023/09/23 09:39 by 127.0.0.1