wiki:naba-jibaner-asha-nabatar:naba-jibaner-asha-nabatar
Naba Jibaner Asha Nabatar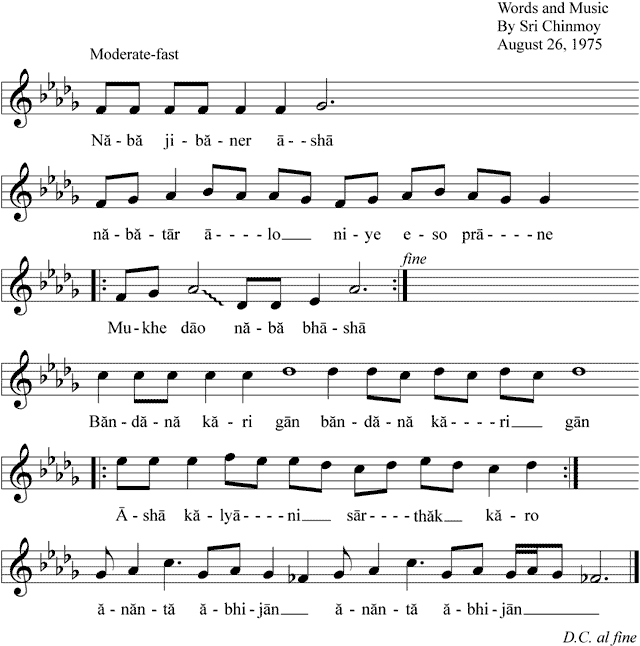 Composed on Aug. 26th, 1975
Lyrics:
Naba jibaner asha nabatar alo niye eso prane
Mukhe dao naba bhasha
Bandana kari gan asha kalyani sarthak karo
Ananta abhijan
Translation:
Sri Chinmoy's Translation:
O life-course of a new life,
Do grow into a higher and more fulfilling life.
May a new sound-life inspire
   My God-manifestation-life.
O benevolence-hope, fulfil me,
Crown my Eternity's journey with victory's light.
Song in:
wiki/naba-jibaner-asha-nabatar/naba-jibaner-asha-nabatar.txt · Last modified: 2022/07/02 09:40 (external edit)