wiki:mugdha-ami-tomar-gane:mugdha-ami-tomar-gane
Mugdha Ami Tomar Gane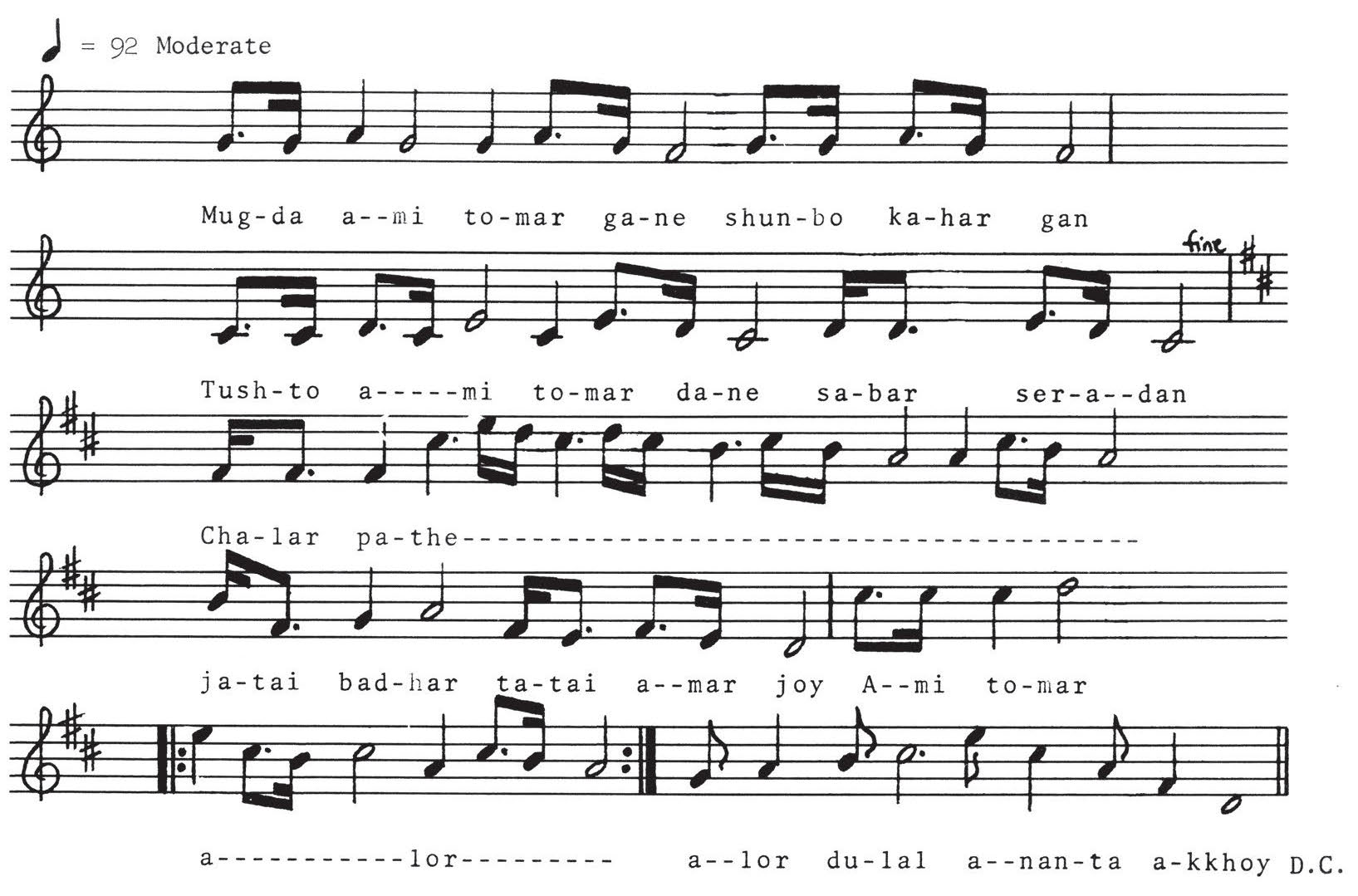 Composed on Feb. 18th, 1973
Lyrics:
Mugdha ami tomar gane shunbo kahar gan
Tushto ami tomar dane sabar sera dan
Chalar pathe jatoy badha tatoy amar joy
Ami tomar alor dulal ananta akkhoy
Translation:
Sri Chinmoy's Translation:
Delighted with and enamoured of Your songs,
Whose songs else have I to hear?
Satisfied with Your Gifts unparalleled,
The more obstructions I encounter on the way,
The greater will be my victory.
I am the child of Your Light Supreme,
     Infinite and eternal.
Song in:
wiki/mugdha-ami-tomar-gane/mugdha-ami-tomar-gane.txt · Last modified: 2022/07/02 09:40 (external edit)