wiki:madhavi-latar:madhavi-latar
Madhavi Latar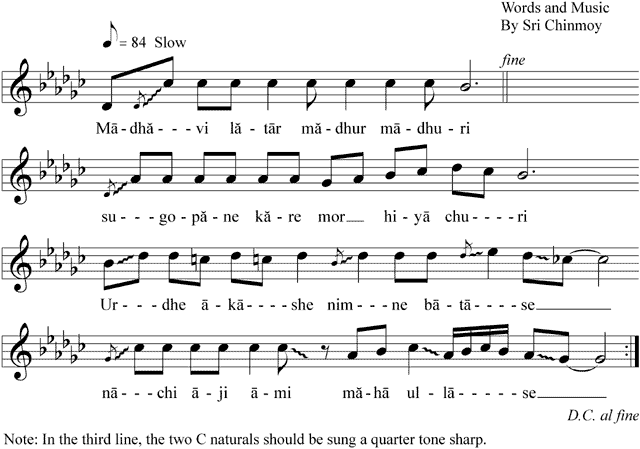 Composed on Aug. 27th, 1978
Lyrics:
Madhavi latar madhur madhuri
Sugopane kare mor hiya churi
Urdhe akashe nimne batase
Nachi aji ami maha ullase
Translation:
Sri Chinmoy's Translation:
Sweet, soft and translucent creeper
In silence steals away my heart.
Above me, the vast sky.
Under me, the wind blowing.
Today I dance in ecstasy supreme.
Song in:
wiki/madhavi-latar/madhavi-latar.txt · Last modified: 2022/06/27 09:40 (external edit)