Gokul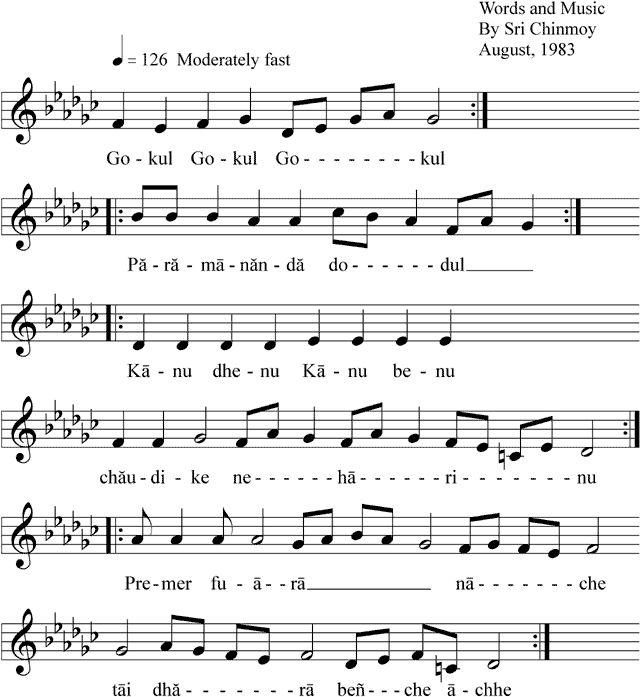 Lyrics:
Gokul, Gokul, Gokul
Paramananda dodul
Kanu dhenu Kanu benu
Chaudike neharinu
premer fuara nache
Tai dhwara benche ache
Translation:
Sri Chinmoy's Translation:
Gokul, Gokul, Gokul!
You are the swing of delight.
Lord Krishna's flute and Lord Krishna's cow
I see in all four directions.
The Fount of Love is dancing
Therefore, the world is still alive.
Song in:
wiki/gokul/gokul.txt · Last modified: 2023/10/16 09:39 by 127.0.0.1