wiki:amar-ashru-nire:amar-ashru-nire
Amar Ashru Nire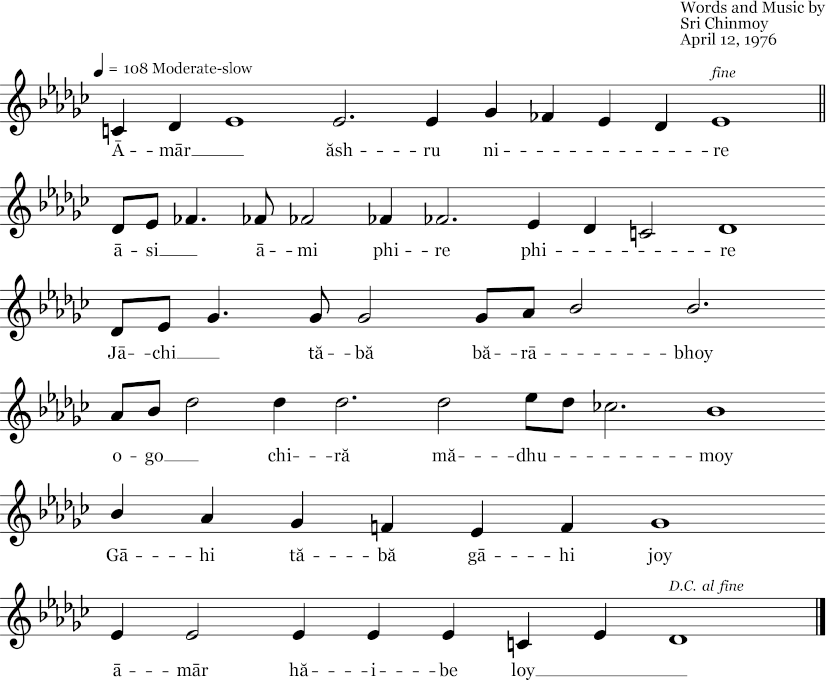 Audio:
Composed on Apr. 12th, 1976
Lyrics:
Amar ashru nire
Asi ami phire phire
Jachi taba barabhoy
Ogo chira madhumoy
Gahi taba gahi joy
Amar haibe loy
Translation:
Sri Chinmoy's Translation:
Again and again I come back
And sit inside the tears of my heart.
O Lord, I long for Your Compassion-Sea.
I sing Your Victory-Song.
I know this is the only way
That I can end my human life
And begin my life divine.
Song in:
wiki/amar-ashru-nire/amar-ashru-nire.txt · Last modified: 2023/10/16 09:39 by 127.0.0.1