wiki:alpa-kathar-manush-ami:alpa-kathar-manush-ami
Alpa Kathar Manush Ami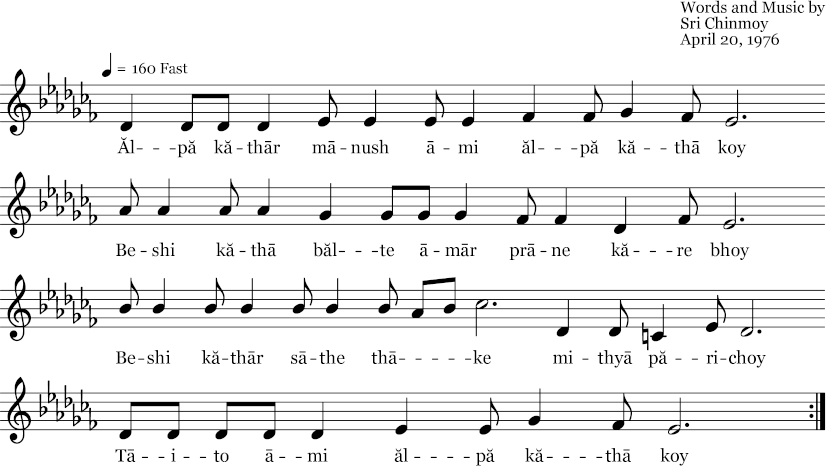 Sri Chinmoy performing:
Audio:
Composed on Apr. 20th, 1976
Lyrics:
Alpa kathar manush ami
Alpa katha koy
Beshi katha balte amar
Prane kare bhoy
Beshi kathar sathe thake
Mithya parichoy
Taito ami alpa katha koy
Translation:
Sri Chinmoy's Translation:
I am a man of few words.
I speak very little.
When I talk much,
Fear captures my heart.
When I speak too much,
Utter falsehood becomes my name.
Therefore, I am a man of few words.
Song in:
wiki/alpa-kathar-manush-ami/alpa-kathar-manush-ami.txt · Last modified: 2023/10/16 09:39 by 127.0.0.1